On this day in 1827, a group of masked and costumed students dance through the streets of New Orleans, Louisiana, marking the beginning of the city's famous Mardi Gras celebrations. Even though Mardi Gras ended on February 13th this year, we're keeping the party going here at Trivia Today with these four questions...
What Does "Mardi Gras" Mean in French?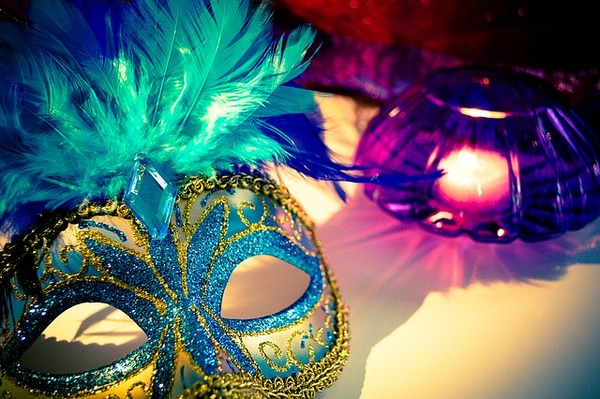 Heading to Mardi Gras? You'll probably want to be wearing one of these masks to conceal your identity (that's half the fun of it). Photo source: Pixabay. Your high school French teacher will be mad at you for missing this one. "Mardi Gras" translates to "Fat Tuesday" in English and there's a good reason why. Mardi Gras lands in the sweet spot between the end of Carnival season and is always celebrated the day before Ash Wednesday—the start of Lent and 40 days of fasting leading up to Easter. That makes for the perfect storm of indulgence. Traditionally, Mardi Gras served as a final hurrah filled with gluttonous enjoyment of food and drink. But it's come a long way since 1827 when the tradition started.
How Many People Attend Mardi Gras in New Orleans Each Year? According to recent counts, as many as 1.4 million each year. That's roughly the size of the entire population of Phoenix picked up and plopped down in the Big Easy. But, while Mardi Gras has become synonymous with New Orleans in the United States, it's not the only city where you can go celebrate and have a good time. Mobile, Alabama and Galveston, Texas surprisingly hold two of the biggest Mardi Gras celebrations in the U.S. Internationally, you could check out the parties in Rio de Janeiro, Quebec City, or Trinidad and Tobago. Or, head to England, Ireland, Australia, or New Zealand, where Mardi Gras is known as "Pancake Day" and celebrated by—you guessed it—eating a whole bunch of flapjacks.
What Unexpected Piece of Attire is Required by Law In Order to Ride on a Mardi Gras Float in New Orleans?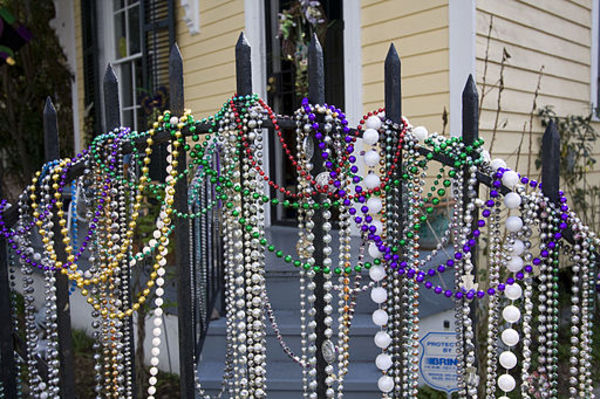 The beaded aftermath of Bourbon Street. Photo source: WikiCommons. Aside from the usual shirt and pants (yes, despite all the flashing on Bourbon Street, you can't go topless), New Orleans requires (by law) that any person on a float wear a mask. Failing to do so could get you ejected from the parade or even fined. Masks originally became a part of Mardi Gras to help conceal identities during the shenanigans and the tradition carries over today for the "Krewes" who put on the parades. But just putting on a mask isn't going to land you a spot on a float. Each Krewe has membership fees that can get pretty steep, so you might be better off just watching from the sidelines and catching some beads. Speaking of beads...
Why Do People Throw Beads at Mardi Gras? Bead throwing has been a tradition since the early 1900s when a Santa Claus (yep, you read that right) on a float started tossing glass-beaded necklaces out into the crowd of onlookers. Apparently, Kris Kringle takes his post-Christmas holiday down in NOLA. No one really knows why the tradition initially took off. Floats also toss out stuffed animals, toys, and even coconuts.