On September 26th, 1969, Abbey Road by the Beatles was released. See how much you know about the iconic album with some trivia questions!
The Abbey Road Cover Fueled What Beatles Conspiracy Theory?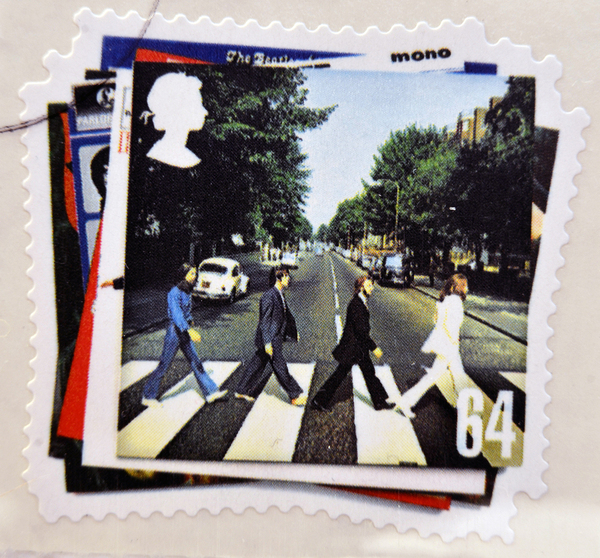 We've said it before, we'll say it again: You know you've arrived when you end up on a stamp. You've probably heard this before, but there's a long-running conspiracy theory that Paul McCartney died years ago and was replaced with a doppelganger. The cover of Abbey Road? Well that was an attempt by the band to tell the world through symbolism because just telling people outright would have been... too hard? We don't know. But the theory draws proof from such facts as... the Beatles are walking in what looks like a funeral procession, Paul McCartney is barefoot (because corpses don't care if their feet are touching hot pavement obviously), McCartney holding a cigarette aka coffin nail in his right hand DESPITE BEING A LEFTY, and well the list just goes on and on.

Our favorite is that the license plate says 28IF, which supposedly represents the fact that Paul McCartney would have been 28 IF HE WERE ALIVE. It's especially good because McCartney was actually 27 when this photo was taken. But, the argument goes, you have to count age as starting at conception instead of birth, as some mystics do. McCartney has gone so far as to do interviews covering the fact that he is still alive and to explain that he didn't wear shoes that day because it was hot. But of course, that's exactly what an impostor would say.
The Beatles Were Originally Going to Call the Album What, in Honor of the Sound Engineer's Preferred Cigarette Brand?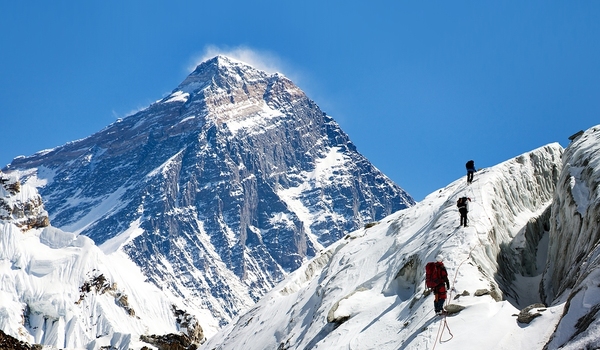 Hard to fault the idea. Yup, that's right, they almost named the album after a cigarette brand. Luckily for them, their sound engineer smoked something majestic-sounding: Everest. Unluckily for them, doing a cover shoot on Mount Everest is really expensive. And without that, the album name kind of fell apart. The story goes that McCartney (or the guy impersonating him) drew the band in stick figure form crossing that famous crosswalk and everyone was sold on just going outside for the shoot. One of the most iconic cover albums was done in a few minutes on basically no budget.
What Do the Sesame Street Characters, Kanye West, The Red Hot Chili Peppers and The Simpsons All Have in Common? The cover of Abbey Road has been imitated and replicated more times than seems possible. And everyone has gotten in on the act, including the Simpsons family in a Rolling Stones cover shoot, the Sesame Street Characters (in a shot titled Sesame Road), and the Red Hot Chili Peppers (who did the shot naked except for socks covering their umm ... well not their feet). Kanye West did it for an album cover featuring a giant bear. Heck, even Paul McCartney spoofed what was originally his own idea when he used it for a live album (eh? See what he did there? Live? Paul is dead? Eh?)
Fill in the Blank: Between 2000 and 2009, There Were 22 Reported ________s at the Abbey Road Crosswalk. If you've ever been at the famous Abbey Road crosswalk, you've no doubt had an urge to photograph you and your friends crossing the crosswalk Beatles-style. Unfortunately, so has everyone else. Officials call it a "death trap." Between 2000 and 2009 there were supposedly 29 accidents there. (Of course, there are bound to be some accidents there over the span of nine years. For starters, everyone's driving on the wrong side of the road.) Councilors are trying to get it moved but until they do, people will keep posing. It's like running the Rocky steps, how can you pass it by and not think of that iconic shot?