On October 5, 1902, American entrepreneur Ray A. Kroc was born. Kroc rose from humble beginnings and built McDonald's into the most famous and successful fast-food restaurant in the world. See if you can answer these trivia questions about the restaurant and the entrepreneur who started it all..

What Work Did Kroc Do Before He Founded McDonald's?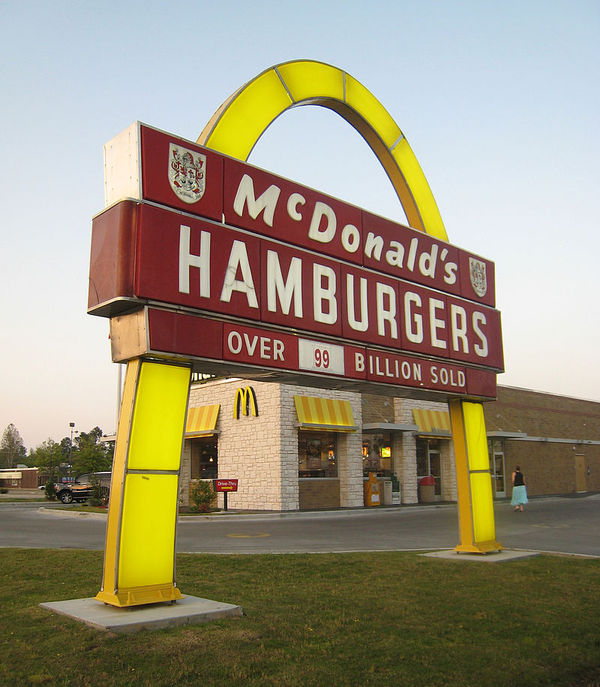 This sign is from Pine Bluff, Arkansas, and dates back to 1962. Within the first year after McDonald's opened in 1955, it had served 1 million customers. Name it and Ray Kroc probably did it for a living before he opened the first McDonald's. At least it seems that way. He started out young with a lemonade stand when he was a youngster, and he also worked at a soda fountain. Most of his early years at work involved selling milkshake machines and paper cups. However, he also worked as an ambulance driver for the Red Cross during World War I, sold real estate in Florida and managed a radio station.

All of that hard work paid off when he met brothers Maurice "Mac" and Dick McDonald in California. At the time, they were in the market for mixers, which Kroc was selling, and the brothers bought eight of his mixers. Kroc liked their restaurant, obtained a franchise, and opened the first McDonald's in Des Plains, Iowa. In 1961, he purchased the company from the McDonald brothers.
What Were the Original Prices on the McDonald's Menu?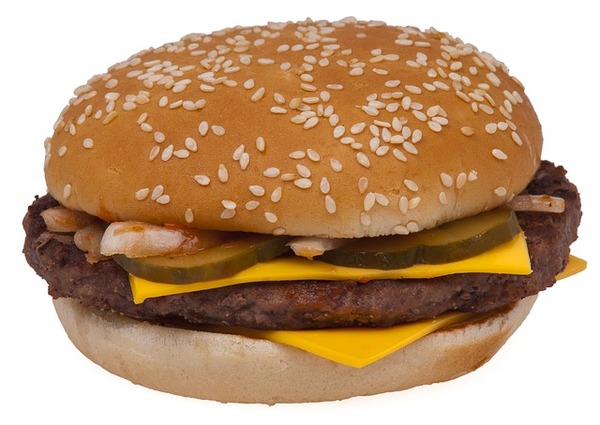 The original cheeseburger at McDonald's cost 19 cents. The food was fast, tasty, and didn't break the bank, so McDonald's restaurants started popping up everywhere. The original menu at the early McDonald's was simple, and the early years reflected prices of the day. A hamburger at the new restaurant cost 15 cents, while a cheeseburger cost 19 cents and was listed as a "tempting cheeseburger." A triple-thick milkshake ran 20 cents, and an order of French fries cost a dime. This first McDonald's also offered your choice of Coke, root beer, coffee or an orange drink for 10 cents. Milk cost 12 cents. Kroc's restaurant didn't exactly resemble the original McDonald's restaurant owned and operated by the McDonald brothers. Their restaurant specialized in barbecue, particularly barbequed pork sandwiches and ribs.
When Did McDonald's Start Selling Happy Meals? It began in 1977 when an advertising manager for the St. Louis area got the idea of marketing a meal made for children. The first Happy Meal carried the theme of a circus wagon and came with a hamburger or cheeseburger, fries, soft drink and cookies and, of course, a toy. The first toys included with the Happy Meals were either a McDonald's wallet, stencil named the "McDoodler," puzzle lock, eraser with a McDonaldland character, spinning top or an ID bracelet. The toys in the Happy Meals changed throughout the years and became extremely popular in 1987 with the release of Disney characters such as Cinderella and Mickey Mouse.
What Was the Original Mascot for McDonald's? No, it wasn't Ronald McDonald. It was a man in a bowtie and chef's hat with a head shaped like a hamburger. He held up a sign that said, "I'm Speedee." He was replaced by Ronald McDonald in 1963, when the character, played by Willard Scott the TV weatherman, appeared in television commercials advertising McDonald's. According to Scott, who also played Bozo the Clown on a Washington, D.C., television show, he was approached by people from McDonald's who wanted him to design a character as their mascot.