On March 9, 1959, the world's second-largest toy maker, Mattel, released an unexpected blockbuster of a toy: the Barbie doll. To celebrate Barbie's birthday, we're sharing five interesting facts you probably didn't know about everyone's favorite doll.
#1: Her full name is Barbara Millicent Roberts and she's originally from Wisconsin.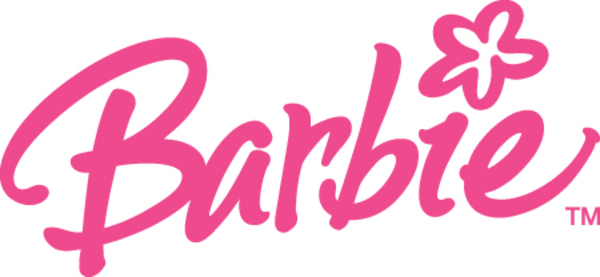 Mattel's logo for the Barbie brand. Image source: WikiCommons Named after founder Ruth Handler's daughter, Barbara, few people realize Barbie has a backstory. Born in the fictional town of Willows, Wisconsin, Barbie attended high school there before taking on the 150+ different careers—from doctor to commercial airline pilot—she's had over the years. She dated Ken for more than 40 years before the couple called it quits in 2004 (don't worry: they rekindled their relationship in 2011).
#2: Mattel has sold over one billion Barbie dolls.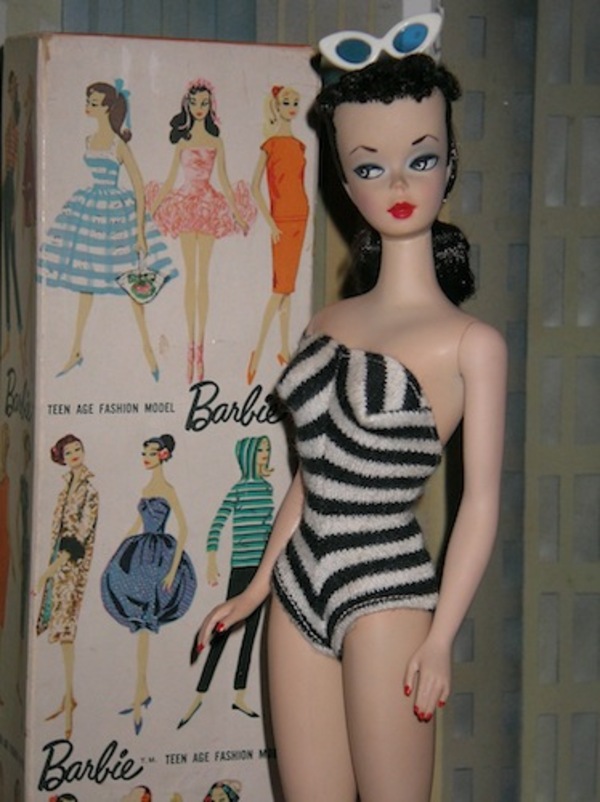 An original Barbie doll from 1959. Image source: WikiCommons That's right: when Barbie turned 50 in 2009, there had already been one billion dolls sold around the world. Despite a sales decline since 2014, Mattel still sells one Barbie every three seconds somewhere in the world. The biggest collector is a woman in Germany whose collection of 15,000 dolls is valued at over $300,000. Now that's a mega-fan. Speaking of Germany...
#3: The original Barbie doll was inspired by a risque German cartoon character. Ruth Handler already had a hunch that there was a market for adult dolls when she found her daughter dressing up paper dolls and giving them careers as a young girl. But, on a trip to Europe, Handler's hunch was confirmed when she came across Bild Lilli—a doll inspired by a risque German cartoon and sold to adults in bars and tobacco shops. Handler bought three—one for her daughter, two for Mattel—and brought them home to the U.S. to pitch her big idea.
#4: Zsa Zsa Gabor's sixth husband co-designed the first Barbie doll. Upon her return to the States, Handler teamed up with Mattel engineer Jack Ryan, who had previously engineered missiles for Raytheon, to redesign Bild Lilli into the Malibu blonde we know and love today. Ryan—who was briefly married to Zsa Zsa Gabor in the mid-1970s—later sued Mattel after Handler cut his Barbie royalties. He received $7.5 million in a settlement and lived out his days in the Hollywood Hills before taking his own life in 1991.
#5: 99% of girls in the United States between the ages of 3 and 10 own at least one Barbie. Obviously, they are pretty popular here in the States. And she's got some fans internationally, too. Barbie has been adopted by over 50 different nationalities around the world. However, you won't find her in Saudi Arabia—the country banned the doll in 2003 stating Barbie was a "moral threat."