On March 4th, 1789, the US Constitution went into effect. Since we already asked some trivia questions about the historic document back on Constitution Day in September, we thought today we'd see how much you knew about the people who created it at the Constitutional Convention...
Who Was the Oldest Man to Sign the Constitution?
We also figured that any questions that asked you to identify anything beyond the first three words of the Constitution would only leave most Americans feeling ignorant. One of the most important and guiding voices at the Convention was also its oldest: Benjamin Franklin. He was 81 and his body was wearing down. He attended the Convention barely able to walk and also doing battle with gout and a stone in his bladder. He had to be carried into meetings by four prisoners from the nearby Walnut Street jail.

When the Convention was over, he was crying as he signed the document, needing someone else's help to do so. He later remarked about a picture of half the sun on George Washington's chair: "I have the happiness to know that it is a rising and not a setting sun." Seems that while his body was fading, his mind was doing just fine.
What Signers of the Constitution Met with Untimely Deaths? While Benjamin Franklin made it into his 80s, other signers of the Constitution never got anywhere near that far. Alexander Hamilton and Richard Spaight were both killed in duels, George Wythe died from arsenic poisoning, and Gouverneur Morris (yeah, that's his real name, not an old-timey spelling for a political title) died when he tried and failed to remove a bullet from his body with whale bone. Think about that. Failed attempt at self-surgery with a whale bone! And you thought the SNL curse was bad. But perhaps the most fascinating premature death belongs to John Lansing who left his hotel room to mail a letter one day and was never heard from again.
Who is Credited as "Penman of the Constitution?" Who Actually Wrote the Constitution?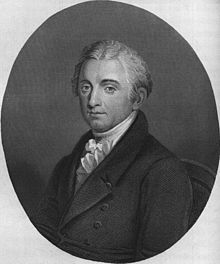 Gouvernor Morris: Now that's a founding father! Gouvernor Morris has other claims to fame besides that whole whale bone thing. For starters, he loved to dance, despite having a peg leg which we're now pretty sure he got jumping from a window trying to escape the husband of a woman he was having an affair with.

He also gets the credit for authoring that whole "We the People of the United States, in order to form a more perfect union" preamble, and as such, he has been credited as "Penman of the Constitution." But while Morris certainly deserves some credit for that, it's worth noting he wasn't actually the man who put pen to paper and wrote the Constitution. That man was Jacob Shallus, and for his troubles writing the most important document in our nation's history, he made a hefty thirty bucks.
Of the People Who Didn't Sign the Constitution, Who Opposed the Creation of the Office of Vice President? We thought we'd conclude with a question about one of the few people at the Constitutional Convention who didn't sign the document (by the time the convention ended, 39 of the 42 men there signed). One of the dissenters was a man named Elbridge Gerry who thought there shouldn't be a Vice President, saying "The close intimacy that must subsist between the President and Vice President makes it absolutely improper." You may be sitting there wondering who the heck is Elbridge Gerry? Well we'll tell you: In 1813, he became America's fifth Vice President.