On October 20, 1977, three members of the southern rock band Lynyrd Skynyrd died in a plane crash in Mississippi. Can you answer these trivia questions about the untimely deaths of other famous musicians?
What Caused the Plane Crash That Killed Band Members of Lynyrd Skynyrd?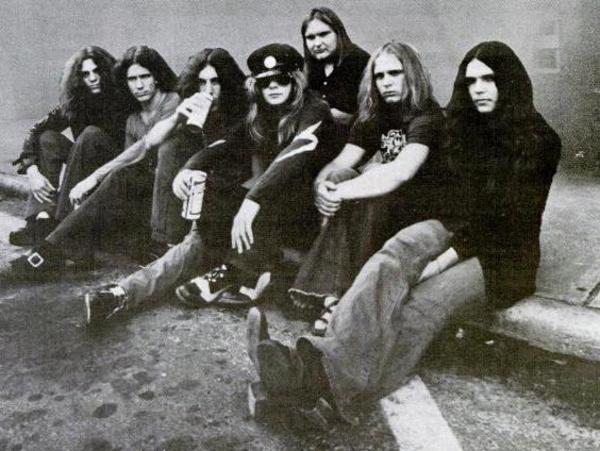 This photo of the band Lynyrd Skynyrd appeared in Billboard several years before the airplane accident that took the life of their lead singer and other band members. Lynyrd Skynyrd, the Florida band made popular by their songs "Sweet Home Alabama" and "Free Bird" was traveling to Baton Rouge by air on a chartered plane for a scheduled appearance at Louisiana State University. When the plane started running out of fuel because of an engine problem, the pilot tried to make an emergency landing.

It crashed near Gillsburg, Mississippi, in a heavily treed area, killing Ronnie Van Zant, the lead singer, Steve Gaines and his sister, Cassie, Dean Kilpatrick, who was the assistant road manager, the pilot, and the co-pilot. Several of the other band members, the road manager and some of the road crew members were injured. The band did not reunite for 10 years when the five members of the band who survived the accident reformed the group.

What Singer Died in a Plane Crash Along With the Big Bopper and Ritchie Valens?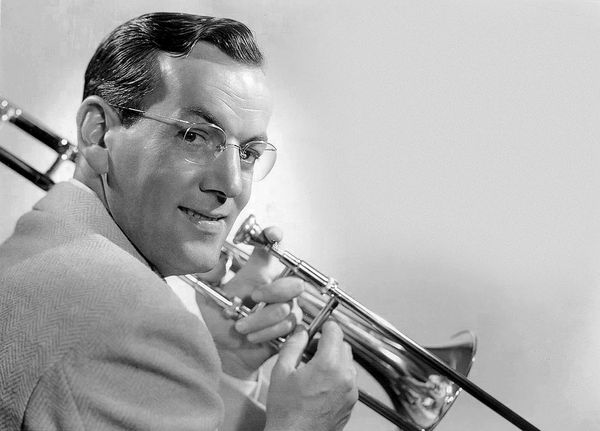 In their day, Glenn Miller and his orchestra were every bit as famous and popular as Elvis Presley or The Beatles. Buddy Holly, who became famous in 1958 for his song "Peggy Sue," died in a plane crash near Mason City, Iowa, on February 3, 1959. On a tour called Winter Dance Party, he, along with J.J. "The Big Bopper" Richardson, Ritchie Valens and their pilot, took off Clear Lake, Iowa, in bad weather. The plane crashed into a cornfield, ejecting all three of the entertainers and killing everyone on-board.
What Famous Big Band Leader's Plane Disappeared While En Route to Paris, France? The single-engine UC-64 Norseman carrying Glenn Miller, popular bandleader during the era of swing music, with hits such as "String of Pearls" and "In the Mood" disappeared while flying over the English Channel on December 15, 1944. His trip from the United Kingdom was to make arrangements to take the band there in the future to play for Allied troops. There were three persons onboard at the time of the plane's disappearance: Miller, the pilot, Lt. Col. John Morgan, and Lt. Col. Norman Baessell, who was the flight officer. The plane was not officially reported missing until Christmas Eve, 1944.

Rumors about the disappearance of the plane and bandleader over the years included that weather problems had brought the plane down and that it had been hit accidentally by friendly fire. It was also suggested that Miller had been working as a spy on a plan to overthrow Hitler.
Which Singer Died While Flying His Plane Without A Valid License?
Singer and songwriter John Denver, whose '70 hits such as "Rocky Mountain High" and "Take Me Home, Country Roads" gained him worldwide fame, was killed when his small aircraft crashed into Monterey Bay near Pacific Grove, California. It was revealed that Denver had taken to the air, despite not having a valid license and was not legally permitted to fly at the time of the accident. His wings were clipped because of a denied medical clearance. In previous years, Denver had a number of drunk driving arrests. In 1996, nearly a year before the accident, the Federal Aviation Administration learned that Denver had failed to maintain sobriety by failing to refrain entirely from alcohol, and was compelled to revoke his medical certification. The accident however was not influenced by alcohol use, as an autopsy found no sign of alcohol or other drugs in Denver's body.

What Former Television Star and Musician Died in a Plane Crash in 1985? Ricky Nelson, who starred in "The Adventures of Ozzie and Harriet" along with his mother, father, and brother, was also a skilled musician with 30 hit songs in the Top 40 between 1957 and 1962. The day after Christmas 1985, he and the members of his band took off in his leased Douglas DC-3 from Guntersville, Alabama, on a trip to Dallas, Texas for a concert planned for New Year's Eve.

The plane made it as far as a field in De Kalb, Texas, where it crashed on December 31, 1985. A faulty heater on the plane was blamed for the smoke and fire that resulted in the crash. Nelson and his road manager and Nelson's companion were killed as well as four band members.