On this day in 1983, the celebrated sitcom M*A*S*H bows out after 11 seasons, airing a special two-and-a-half hour episode watched by 77 percent of the television viewing audience. To commemorate the men and women of the 4077th Mobile Army Surgical Hospital, check out these five fun facts about the show...
Two Actors From the Show Actually Served in the U.S. Army.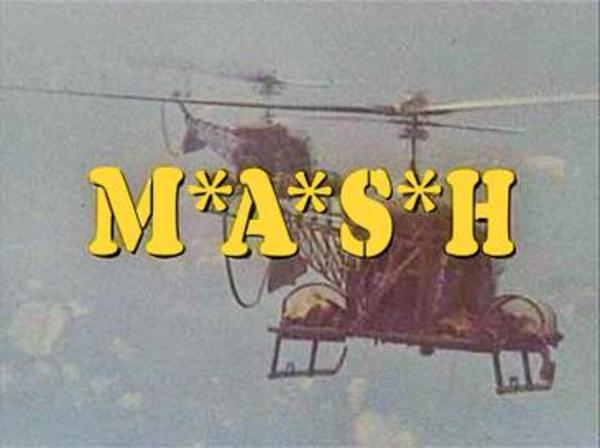 The M*A*S*H title screen. Photo source: WikiCommons. Both Alan Alda and Jamie Farr had experience in the U.S. Army before joining the cast of M*A*S*H. Alan Alda played Hawkeye Pierce and Jamie Farr played Max Klinger. Alda spent time in ROTC during college and became an Army Reserve Soldier during the Korean War. Farr served in Japan during the Korean War before joining Red Skelton's USO Tour. Two other M*A*S*H cast members also served in the military: Wayne Rogers, who played Trapper John McIntyre, was in the U.S. Navy and Mike Farrell, who played B..J. Hunnicut, was a U.S. Marine.
The Finale is the Most-Watched Television Show of All-Time. After 11 seasons on the air, M*A*S*H came to an end on February 28, 1983. Seventy-seven percent of Americans watching television that night were tuned into the two-and-a-half-hour-long finale. That was 121.6 million people all glued to their TV sets waiting to see what would happen in the episode (which was titled "Goodbye, Farewell and Amen"). Advertisers dished out a hefty $450,000 just for a 30-second commercial. The finale remains the most-watched television show ever, and it held the title of most-watched television event until 2010 when it finally got dethroned by the Super Bowl.
M*A*S*H Inspired Three Different Spinoffs...Two of Them Were Pretty Unsuccessful. The first was actually on the air at the same time as M*A*S*H. Trapper John, M.D. aired from 1979 to 1986 and followed Trapper John McIntyre (not portrayed by Wayne Rogers) in his post-M*A*S*H career as a surgeon in San Francisco. Then there was AfterMASH, which got canceled in its second season and featured three M*A*S*H characters working at a veterans' hospital in Missouri directly following the M*A*S*H finale. Lastly, there was W*A*L*T*E*R—a total flop of a show that followed the new escapades of Walter "Radar" O'Reilly and ultimately aired just once on CBS in 1984.
The Time Capsule from "As Time Goes By" Was Likely Tossed in the Trash. Hardcore M*A*S*H fans will remember that in the second-to-last episode of the series, the crew of the 4077th buried a time capsule under their camp in Korea (actually Fox Ranch in Malibu State Park). Just two months after filming wrapped, a construction crew found the time capsule and got in contact with Alan Alda to find out if he wanted it. He did not, and rumor has it that the construction crew just threw out this invaluable piece of television memorabilia.
You Can Still Visit the M*A*S*H Set Today. 20th Century Fox owned the land where M*A*S*H was filmed into the early 1970s before it became Malibu State Park. Officials allowed the show to continue filming there all the way through 1983, at which point Fox left behind a number of vehicles from the show for fans to hunt down. Over the years, the area deterioriated until 2007 when a restoration project took off. Today, you can visit the camp (its a four-mile-long hike) and see the helipad, various vehicles (including an ambulance from the show), and eat lunch in the "mess hall."